Join us to remember your loved ones
Light up a Life
Compton Hall, 4 Compton Road West, Wolverhampton, WV3 9DH10th December 2023
Get involved
You and your family are invited to join us at our Light up a Life event.
The event is taking place on Sunday 10th December 2023 from 12.30-3.30pm, with a ceremony taking place at 1.30pm.
Attendance is on a drop-in basis, and you are welcome to stay for as long as you wish during the event. You will be able to enjoy our beautiful Christmas tree with lights shining for your loved ones and to view your dedications in our Book of Remembrance. There will be the opportunity to take part in activities led by our Spiritual Care team, and purchase hot drinks and seasonal hot food from our on-site coffee shop, Crumbles, all to a backdrop of reflective live music.
If you'd like to send us a dedication and photo in memory of your loved one, please visit our MuchLoved page. Please consider making a donation along with your dedication, if you can. Please note, the deadline for dedications to be included in our Book of Remembrance displayed on the event day has now passed, however any further submissions will be added to the book post-event, and will be included in the digital version.
Event Information
Date: Sunday 10th December
Time: 12.30-3.30pm – A 'coming together' ceremony will take place at 1.30pm. This is a drop-in event, so please do stay for as little or as long as you wish.
Location: Compton Hall, 4 Compton Road West, Wolverhampton, WV3 9DH
Event type: This is a free of charge event and suitable for families
Refreshments: A wide selection of food and drinks will be available to purchase from our on-site coffee shop, Crumbles. The team will be serving both indoor and outdoors.
Outdoor event: This is an outdoor event, situated on the grassed lawn in front of Compton Hall and surrounding hardstanding areas. There will be outdoor seating available (some undercover) for those who need it.
Parking: Parking will be available on-site (including dedicated Blue-badge parking), however this will be limited and will be on a first come, first served basis. Once our car park is full we will ask people to park respectfully around the neighbourhood area.
We will be releasing our Light up a Life video on this page during the week after the event, which will feature loved ones' names and key parts of the ceremony.
We will also be sending out a digital version of our Book of Remembrance this year. To ensure you receive this, and a copy of the video, please fill in the form below to register your interest.
About the event
The event location is wheelchair friendly
Assistance dogs only
Parking marshals will be on duty to assist
Please note, a separate parking area will be reserved for emergency vehicles, staff, volunteers, and visitors to the Inpatient Unit
As this is an outdoor event, please check the weather forecast on the day, and ensure you wrap up warm and wear sensible footwear. The event is largely on grass which can be damp when stood for long periods of time. We will keep our eye on the weather forecast on the days leading to the event, so please check back here for any updates that may affect the event going ahead.
For further information about the event, contact our Fundraising team on 0300 323 0250 or email fundraising@comptoncare.org.uk.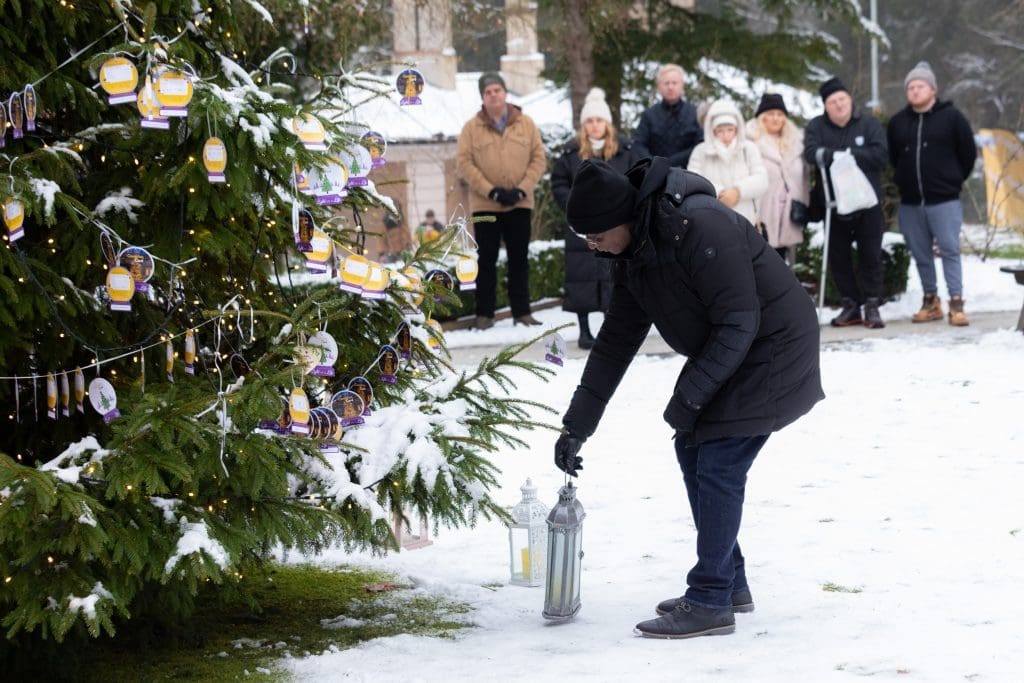 Other events you may be interested in.